SEO you Won't Forget
Getting results where they matter
We're seasoned in growing online businesses, driving traffic, generating leads and maximising returns.
SEO
If you want to secure top positions in organic search, we're on hand to devise and execute a strong SEO strategy to increase your businesses online visibility, through tested off-page and on-page techniques. We're always around for a chat to update you and you'll always have access to reports to see our work first hand.
PPC
If you want to appear above the search results instantly, have trackable costs and ROI then PPC is for you. We will create and manage a creative and well thought-out campaign on your behalf and keep you up to date with whats going on so you can rest easy knowing it's in good hands.
Link Building
Our link building services are 2nd only to our ambition. If you need quality links for your site or a client, we have thousands of white hat sites in every niche that will get your SERPs moving, no PBNS. Get free pre-approval on all links and great customer service. Feel free to get in touch and we'll share some examples and case studies from our links so you can be confident you're getting a great service.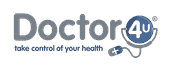 Dating back to 2016, Millenio started as purely an SEO agency with the ambition to grow online businesses. Originating from link building we developed into a full digital marketing agency offering PPC and content creation. From local services to begin, we moved into large e-commerce businesses as time went on. Seeing the need for multiple channels we broadened our services as we knew even if we didn't deliver all of them on a project, knowing how those other services could help is essential to maximising growth.
We're a friendly bunch of marketers and we deliver results. With our link reports, SEO reports, PPC and everything reports you're always up to date with our services to ensure a smooth process. Find out more about our team.
We'll Show You How It's Done
Check out some of our case studies and how we've affected businesses like yours.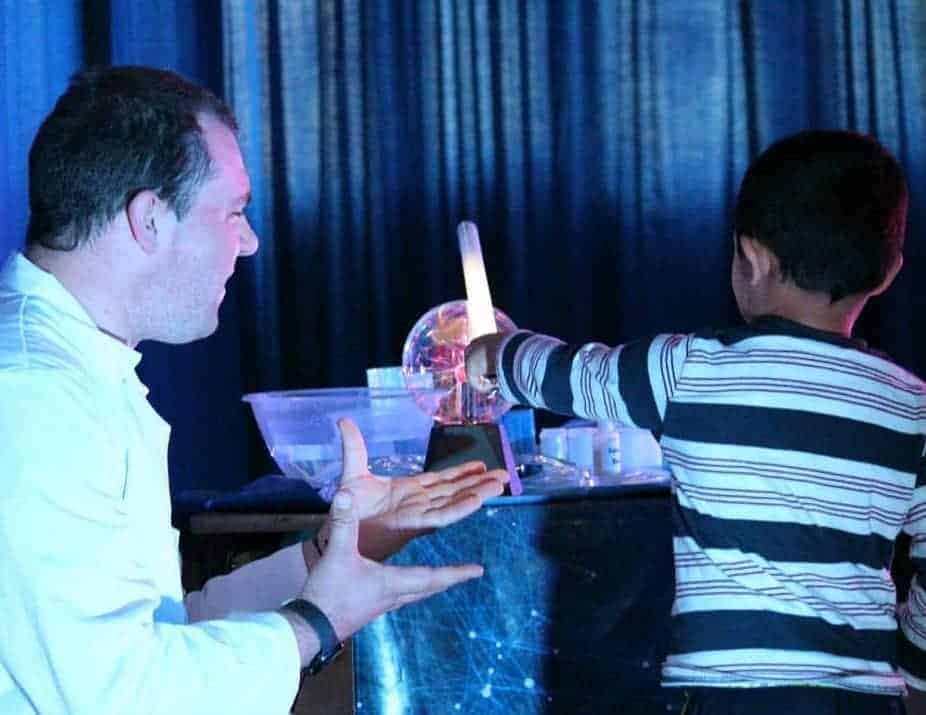 A science presentation company focussing on the entertainment and education of kids in their homes and at school.
570% Increase in conversions, 350% increase in traffic.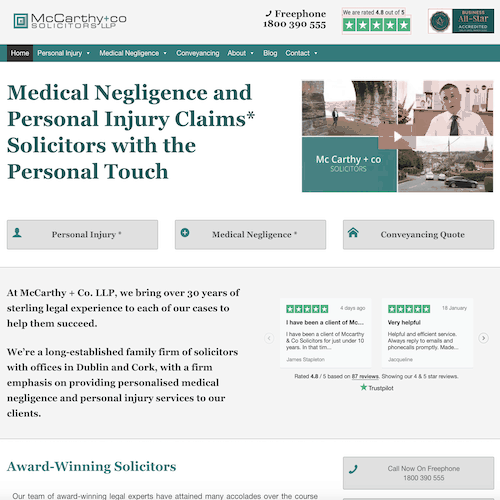 Mccarthy is a personal injury and negligence lawyer firm based in Dublin and Cork.
We achieved a 274% increase in traffic and a 76% keyword increase through our link building services.

Nutriment
Craig Blackman, Business Development Manager
We do the full SEO and design for Nutriment and built them a great website but through a recommendation, we found what was lacking. Millenio's links were a huge part of helping our client grow substantially despite our initial hesitancy and lack of knowledge to link building.

Digital Roo
Tom Blake, Founder
The links I get from Millenio are great, they understand my goals and I've seen fantastic gains on keywords that I really wanted to rank well for. The price is awesome and the quality is unspoken for, I would highly recommend them to anyone looking for a link building service they can trust.

Doctor 4 U
James O'loan, Managing Director
We didn't expect such growth in such a short time. Fantastic services all round, really easy to communicate with and seemed to share our passion for our business.